For this particular client I partnered up with Dan who owns a full blown marketing agency.
He needed help building top quality links for a client of his that was in a boring (read that as hard to build links to) industry.
He was struggling to build links and needed results, so he turned to me and trusted that I could help deliver.
And deliver I did 🙂
Here is exactly what I did for him and the results of what I did…
The client was a pest control company, so not exactly an industry with a ton of link building opportunities but I always love a challenge.
Before hiring me, Dan had built the pest control company a beautiful website but the content on the blog wasn't anything special, at least it wasn't good enough to earn the top quality links we wanted.
Since there weren't many opportunities to build links within the pest control niche, I decided the best way to move forward was to create a linkable asset, an ultimate guide that would bridge the pest control industry with another bigger niche.
In this case I bridged to the gardening niche because gardening is a massive niche with a ton of opportunities.
I came up with an idea that would bridge the two niches of pest control and gardening together.
The idea was….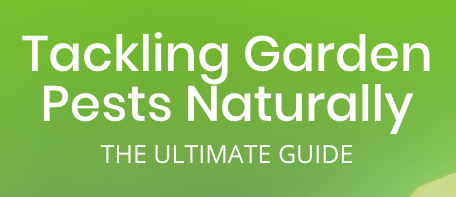 It's a perfect title to connect the two niches together because the article would cover garden pests which relates to pest control and of course at the same time garden pests is a topic related to gardening.
Once I came up with the idea and confirmed that there were solid link building opportunities in the niche, Dan got to work on creating an in depth (literally an ultimate guide) article with an infographic to increase the value.
(You can see the full guide here – https://sixbrotherspestcontrol.com/garden-pests-natural-guide/ – Hopefully you can appreciate the level of quality and depth it takes to build high quality links! Nobody will link to average content, so you have to put in the time and effort to create exceptional guides that are useful. But of course the ROI makes it more than worth it!)
While Dan was busy working on the article, I didn't waste a single moment.
I got to work on finding as many relevant prospects as I could.
By the time the article was ready, I had a couple of hundred relevant prospects, vetted and ready to contact.
I contacted the prospects and as a result we have gained dozens of links and quadrupled the traffic the site gets all in the space of just about a year.
Of course both Dan and the pest control client were very happy with the work I've done and I'm sure the pest control company are enjoying the flood of new leads they are getting every single day as a result of the traffic increase 🙂
Here is a picture of how much traffic the site was getting when I started work on the pest control company (just over 350 visitors a month)…

And here's a picture of how much traffic they received last month (just over 2,000 visitors)… and as you can see the traffic is increasing month after month with no signs of it stopping …. And all this is from the links that I built to the site 🙂

Below is a video testimonial from Dan, giving me a glowing recommendation 🙂 → It always feels great knowing that the client is happy and satisfied with the work I've done for them 🙂
If you'd like to talk about working together and building links to help drive more organic traffic to your site then please do get in touch via my contact page.